Nuts & Bolts of the Festival
Special Events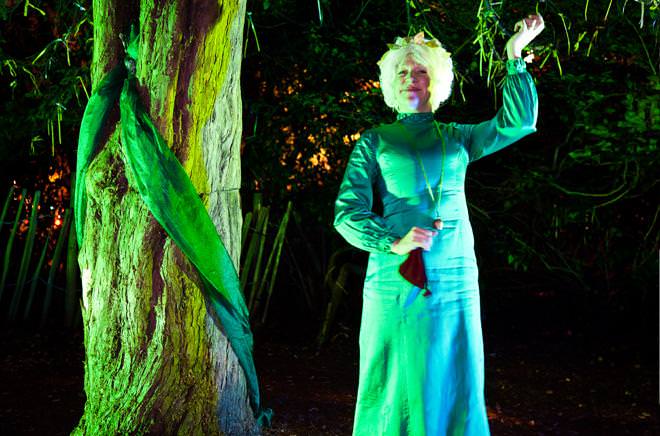 There are Festival events which are hard to fit into a simple genre - some because they cross disciplines, some because the defy definition.
To some one of the most important elements of any Festival is its club, and the 1960s club built up a reputation as the hip and happening joint for two weeks of the year. This may have had something to do with the late licensing that was granted to the club, such were the draconian opening hours for the other 50 weeks of the year.
As a young up and coming Festival, Belfast had to grab the headlines, so the 1967 Festival featured an international boxing match at the Ulster Hall between Ireland and Scotland, which would have drawn in the audiences. An echo of this event saw in 1977 the 'Rugby Forum' being held in an unknown venue, hosted by the legendary Welsh player Cliff Morgan. Perhaps the most interesting and eye catching of them all was Clement Freud's 'Cook-In'. The Emmersons brought in the legendary bon viveur, journalist and future MP, Clement Freud, and from 1967-69, Freud brought his particular brand of cookery. Assisted by the city centre delicatessen Sawer's and the Garnerville College, Freud took over the New Physics Hall in Queen's and created a live cookery show, in which he argued that the essential of cooking well is to begin by pouring yourself a glass of wine. The show was understandably popular.
Wine tastings were featured in the programme in 1969, and in 1977, Michael Birch from the Urasenke Japanese Cultural Foundation gave an illustrated talk and demonstration of the Japanese tea drinking ceremony.
A fantastic addition to the Festival programme was Macnas, the Galway spectacle specialists, who brought The Tain to Belfast in 1994. Its innovative mix of physical/devised drama was the hot ticket in Ireland at the time.
Circus came to the Festival in 1995 with the Chinese State Circus and the Moscow State Circus, which visited in 1997. The Belfast Community Circus created Circus of Wonder, and Circus of Horrors came in 2003. One of the most interesting Festival commissions was the series "Sounding the City" in 2002. This featured local composers, such as Elaine Agnew, Steven Gardner, David Byers and Brian Irvine responding to the sounds and rhythms of Belfast and its best known locations, such as the Albert Clock, the shipyards and St George's Market.
A festival is more than duty concert halls and recent years have seen the visit of the Spiegeltent to Custom House Square, with visiting acts getting to perform in the lavish 1920s themed tents. Perhaps the most successful event over the last few years has been Young at Art's Enchanted Garden, which transforms Botanic Gardens into a magical fairyland, with goblins, pixies, fairies and the sound of the garden at night.